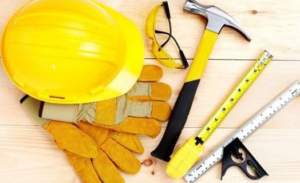 Rural Neighborhoods is seeking contractors to complete renovations of its units as well as those of qualifying homeowners in Collier County. Check out both categories below.
Rural Neighborhoods' Properties
Our Timber Ridge at Sanders Pines complex (under Oak Marsh LLC) will be undergoing exterior renovations in 2019-2020. The following bid opportunities are available for this 75-unit development in Immokalee.
Pre-Cast Concrete Wall. We are requesting quotes for a pre-cast concrete wall at our Sanders Pines complex in Immokalee. Sealed bids are due by 2 pm on Thursday, August 22, 2019. #2019-OAKM-02 Pre-Cast Concrete Wall Bid Package
Closed – Paving Improvements at Timber Ridge at Sanders Pines

Closed –Main Street Village Precast Concrete Wall
Homeowner Repairs
We've partnered with Collier County Community and Human Services to offer local residents an Owner-Occupied Rehabilitation Program. Under this program, Collier County homeowners, may apply for funds to repair health, safety and weatherization issues for up to $50,000. Applications for the program are submitted to and approved by Collier County. To learn more about the program and obtain an application, click here.
Bid Opportunities
Most projects require a mandatory, pre-bid walk-through to review the scope and inspect the home. New bid opportunities are posted below as they become available. Click on the links to see the available Scopes of Work.
Nunez House – (posted August 19, 2019) Located in Immokalee, the home needs electrical, plumbing, HVAC, and other repairs. Bids are due September 6, 2019. To schedule a visit, contact Dottie Cook at 239-658-3315. Scope of Work_Nunez
Henderson House – (posted August 19, 2019) This home in Immokalee needs electrical, plumbing, HVAC, and other repairs. Bids are due September 6, 2019. To schedule a visit, contact Dottie Cook at 239-658-3315. Scope of Work_Henderson S
Closed – Louima House
Closed – Botello House
Closed – Garcia House
Closed – Preston House
Closed – Gomez House
Closed – Etienne House
Closed – Gates House
Closed – Palmer House
Closed – Nelson House
Closed – Nova House
Closed – Bettinger House
Closed – Blanco House
Closed – Thomas House
Closed – Bacon/Corriveau House
Closed – DeLaTorre House
Closed – Henderson House
Closed – Gilliam House
Closed – Hernandez House