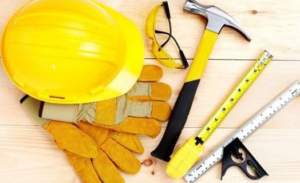 Do You Own a Collier County Home in Need of Repair?
We're partnering with Collier County Community and Human Services to offer local residents an Owner-Occupied Rehabilitation Program. Under this program, if you live in any part of Collier County and own your own home, you may apply for funds to repair health, safety and weatherization issues. Roof leaking? Air conditioner broke? Damage to walls or floors? Even other problems. We can answer questions about the program or assist you in preparing an application by calling 239-658-3315. If selected, Rural Neighborhoods works with the home owner to secure a contractor and oversee the work. Up to $30,000 per home is available for repairs.
To learn more about the program or to obtain an application, click here to visit the local government website. Program applications are submitted to and approved by Collier County.
Are You're a Licensed Contractor or Subcontractor in Collier County?
We're looking for a few good men, women or businesses to construct home improvements throughout Collier County. The scope of work varies from re-roofs to HVAC or window installation, from electrical to plumbing upgrades. Rural Neighborhoods seeks licensed and insured contractors, subcontractors and specialty trades to bid on owner-occupied home rehabilitation projects throughout 2017-2019.
Most projects require a mandatory, on-site pre-bid walk-through to review the scope and inspect the home. New bid opportunities are posted below as they become available.