Resident Leadership Academy Graduates Third Class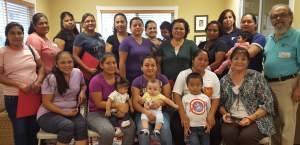 Rural Neighborhoods recently completed its third Resident Leadership Academy (RLA) class with 15 graduates.  Funded through NeighborWorks America, the RLAs teach residents the importance of getting involved in their community and the impact they can have.  The classes also focus on leadership skills such as strong communication, team building, and conflict resolution.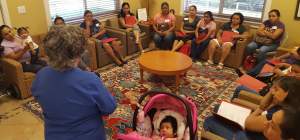 During the class, residents are asked to break into groups to work on issues they feel are important for the community.  Some past projects have focused on recreational activities for children and computer skills for adults. Groups from this class will focus on cleaning up swales in the immediate area to improve drainage and safety for children.
The classes are facilitated by Carlos and Rocio Salgado of EnFamilia Inc.  In total, the RLAs have graduated 34 resident leaders who have been instrumental in planning and holding various events in the Eden Park – Esperanza Place neighborhoods including the 2016 Health Fair and the Cultural Fun Day at Eden Gardens.  To learn more about the program, contact us at 239-658-3300 x 6714.
Share