Residents of Eden Park-Esperanza Place Celebrate "Music, Murals and Arts"
Over 50 parents and children joined Rural Neighborhoods as it kicked off its Eden Park-Esperanza Place neighborhood revitalization initiative in Immokalee with a festival on Saturday, June 13, 2015. The festival, titled "Music, Murals and Arts", included the installation of a cultural mural painted by Miami-based artist Carlos Salgado at the Carl J. Kuehner Community Center at Timber Ridge. The mural celebrates the rich and diverse mixture of cultures in the Immokalee area and is a tribute to its hard-working families.
EnFamilia, an arts and family education charity, contributed to the fun by leading arts activities for children and teens. Children laughed as they worked on their arts projects and hula-hooped to music between hot dogs and hamburgers at the old-fashioned summer cook-out for families in the Timber Ridge and Sanders Pines communities.
The "Music, Murals and Arts" celebration was part of Rural Neighborhoods' and NeighborWorks America's 32nd annual NeighborWorks Week celebration, a national weeklong event in which partner organizations and volunteers come together to make their communities more healthy and sustainable places. Staff from NeighborWorks America joined the Saturday celebration and helped spread the word about the upcoming revitalization initiative.
In addition to participation by Rural Neighborhoods, EnFamilia and NeighborWorks America, other organizations that contributed to Saturday's success were Immokalee Housing and Family Services (IHFS) and RCMA. IHFS owns the Community Center while RCMA operates a childcare program there serving children between the ages of 3 and 5. Both organizations were instrumental in organizing and promoting the event to their families.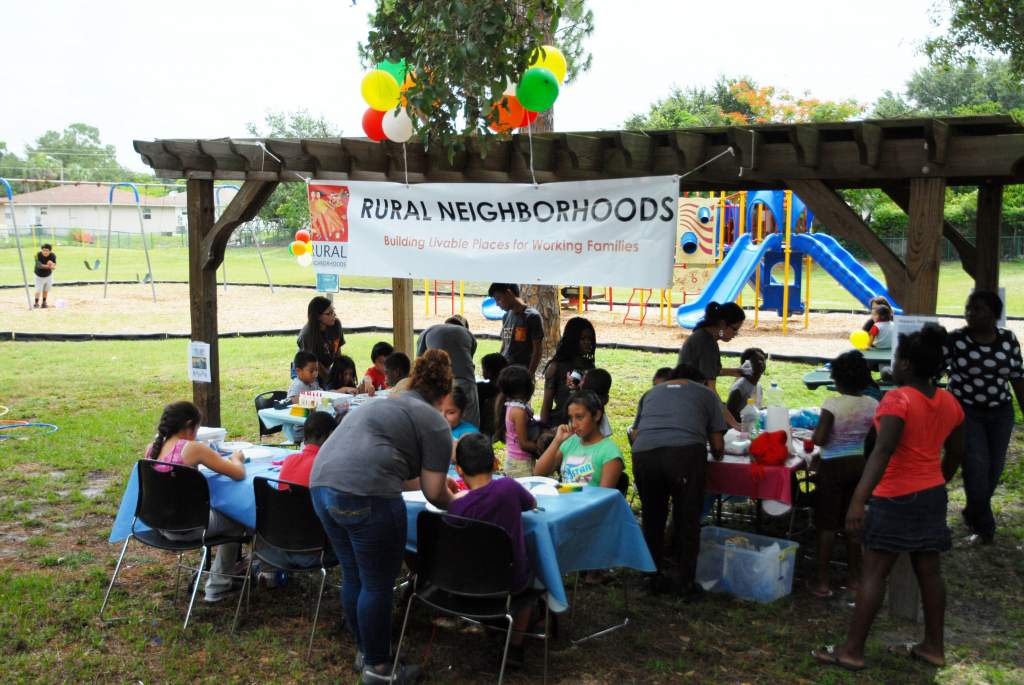 Share