Campamento de Verano de Artes en Pepper Ranch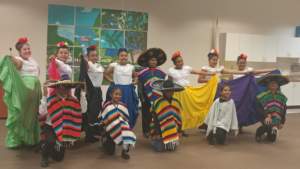 Rural Neighborhoods se asoció con En Familia de Homestead para ofrecer su primer campamento de Artes en Immokalee durante el verano. Parks and Recreation and Conservation del Condado de Collier patrocinaron este campamento que se llevó a cabo en el hermoso Pepper Ranch de Immokalee. 15 estudiantes tomaron parte de este campamento y los participantes aprendieron sobre artes visuales y folklore / danza mexicana.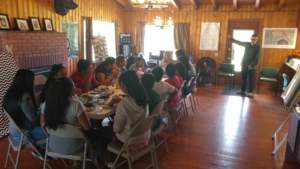 Ambas organizaciones se han asociado durante más de diez años para ofrecer este campamento de Arte en Homestead. En Immokalee, se ofrecio por primera vez en el año 2018. Este campamento es el resultado de los esfuerzos de Rural Neighborhoods para incrementar el acceso a las artes en Immokalee. También fue una prioridad para las familias identificadas en el plan comunitario EP2 cuando solicitaron más programas culturales y artísticos para niños.
Durante el tiempo que pasaron en Pepper Ranch, los estudiantes aprenderieron sobre las condiciones ambientales de la Florida. los estudiantes escalaron, fueron a pescar con un guardabosque en Lake Trafford, aprendieron a través del personal de Florida Fish and Wildlife sobre las panteras de la Florida, y participaron en una excursion por una porcion de los 2500 acres de terreno en reserva.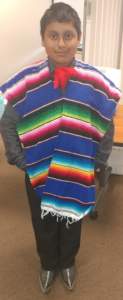 El campamento culminó la noche del viernes con una cena y actuación para los familiares y amigos. El evento mostró el arte de los estudiantes y su arduo trabajo en el aprendizaje de las danzas que se realizaron con vestimentas tradicionales.
Rural Neighborhoods y EnFamilia esperan ofrecer el campamento el próximo año a un grupo más grande de estudiantes. Otros colaboradores del campamento incluyen a el Centro Guadalupe, el cual proporcionó transporte, el Centro David Lawrence, que impartió sesiones de habilidades para la vida, y NeighborWorks America, que proporcionó una subvención a Community Leadership Institute.
Click here for the English version / Haga clic aquí para obtener la versión Inglés
Share