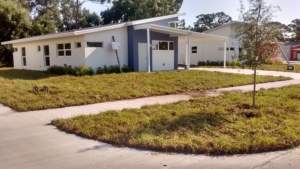 "Hatchers remains a small rental community, but there is no place we work where the sense of partnership has been greater than in the building these 18 units," remarked Rural Neighborhoods President Steven Kirk as he opened the celebration of Hatchers Preserve. "Local government's generosity was unmatched, and national partners, too, joined in to make Hatchers a more livable place not simply bricks and mortar."
Mr. Paul Weech, President of NeighborWorks America — a national congressionally-chartered organization, spoke to those in attendance about their investment in Rural Neighborhoods' comprehensive community development approach to Hatchers and the surrounding neighborhood. "It's an approach we think works." He pointed out that Hatchers was more than a rental project, but part of a resident-led neighborhood plan utilizing approaches from leadership training to household budgeting that empower residents in their everyday lives.
Kirk also thanked Suzanne Anarde, Vice President of Rural LISC. "LISC's support enables us to tell the neighborhood's story, it's welcoming nature and diversity, to those who live here and to others who may choose to invest time or capital." LISC's investment in neighborhood branding and creative placemaking was on display through past and pending outdoor sculpture and mural placements.
Hatchers Preserve in the News
Click on the images for the videos
It's peace of mind for a Southwest Florida family who just moved into their first home. However, a first of its kind community to help families in Immokalee could end up being the only of its kind.
For many of the children who live in the Hatcher's Preserve community, the neighborhood is extra special. For the first time, they have a house, a real home, to call their own. (Read more on NBC-2 website)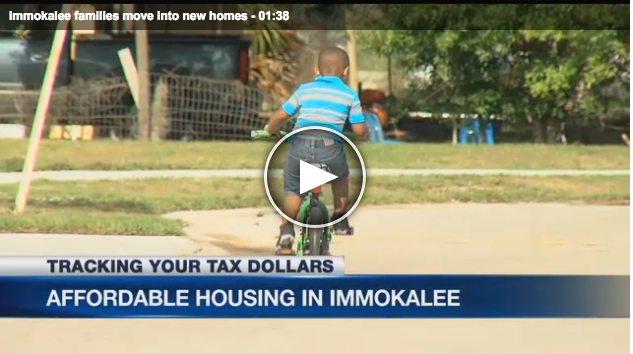 New affordable housing in Immokalee is giving new hope for lower-income residents who have previously only lived in mobile homes or apartments.
A new neighborhood, Hatchers Preserve, located on the west side of the farm-working community, was dedicated Monday. (Read more on Fox4 website)