Fashion designer Gwendolyn Gleason is teaching Immokalee residents to sew. Each Tuesday afternoon, a group of women, some of whom have never sewed before, attend her class to develop their sewing skills. Many women use the skills to make or repair clothes for their families, while others already sew for friends and are seeking ways to expand their opportunities.  At Christmas time, the group made Christmas stockings for their children and holiday place mats and table runners from donated material.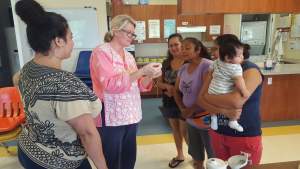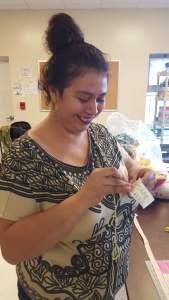 Ms. Gleason is also working with the women to develop a line of products that can be sold in Naples under the Handmade Immokalee label. The funds raised from the sales will provide income to the class participants.
The class is offered from 12:30 to 3:30 each Tuesday at Timber Ridge Community Center. To learn more about the class or to donate material or other items, please contact Dottie Cook at 239-658-3315.
Share