BankUnited Donates to Rural Neighborhoods
In early October, BankUnited presented Rural Neighborhoods with a check to support its work in Immokalee. Specifically, the donation will help preserve and create affordable housing units in this rural community. Currently, Rural Neighborhoods has 18 new units under construction in Immokalee and is in the process of acquiring 75 existing units that will undergo repairs in 2016-2017.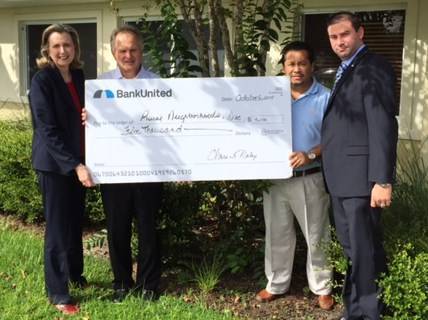 Rural Neighborhoods is also working with residents in surrounding neighborhoods to learn what improvements are needed within the Eden Park-Esperanza Place (EP2) area. Some of the ideas residents have already expressed include more parks, better lighting, and more youth programs. These ideas will be included in a plan for the EP2 area to help stakeholders and residents work together to improve the community.
Share