Feria de Salud en la Iglesia Bautista de Lake Trafford
Grupos comunitariosse unieron a Rural Neighborhoods el sabado 16 de Abril para ofrecer una Feria de Salud gratis en la Iglesia Bautista de Lake Trafford. Apróximadamente asistieron 130 adultos y niños, recibieron vacunas y exámenes de salud gratis de parte del departamento de Salud y Healthcare Network of Southwest Florida. Los asistentes tuvieron la oportunidad de conocer los programas que están disponibles para su familia como Healthy Start, Farmworker Career Development Program y el programa de Nutrición para las familias, auspiciado por la Universidad de Florida.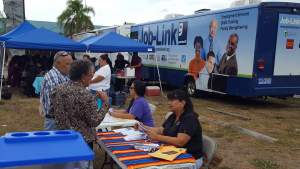 Los niños hicieron filas para intentar subir la pared escaladora o hacerse dibujos en la cara, gracias a el departamento del Sheriff's quien hizo posible estas diversiones. El departamento de Collier cocinaron los hot dogs a la parrilla que fueron donados por Pacific Tomato Growers. Los residents recibieron vegetales gratis que fueron donados por Gary Núñez and Bernardo Galván, Jr.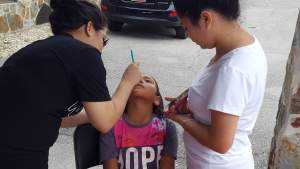 El evento fue organizado por Rural Neighborhoods, el Departamento de Salud en Collier County, Healthcare Network of Southwest Florida, departamento de Sheriff de Collier, y la Universidad de Florida del programa de Nutrición. Esta fue la primera vez que se realiza esta Feria en el área de Eden Park, incluyendo también a los residentes de Westclox y Lake Trafford Road.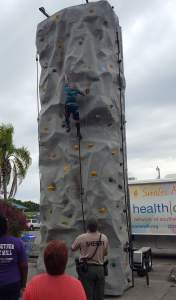 Es importante mencionar otras asociaciones que participaron: Care Companion, Career Source of Southwest Florida, Collier County Migrant Program, Community Aids Network, Community Blood Center, Florida State College of Medicine, Goodwill Industries, Legal Aid, Logical Insurance, The Shelter of Abuse Women and Children, and Vitas Healthcare.
Share