Hurricane Irma Housing Credit Projects in Florida Keys Awarded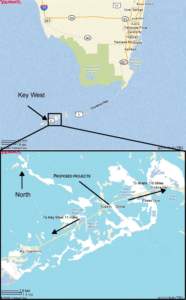 Florida Housing Finance Corporation awarded Housing Credits and SAIL funds to Rural Neighborhoods as the developer of two critical workforce housing projects in the Florida Keys. The $12.1M Dockside at Sugarloaf Key and $21.2M The Landings at Sugarloaf Key will offer 28 and 60 newly-constructed units to Lower Keys households earning up to 120% of AMI. The rental communities are just south of Hurricane Irma's landfall and mark RN's geographic expansion to this difficult-to-develop area. "Tourists enjoy the Key's unmatched natural resources but those who live and work there – from restaurant cooks, hotel housekeepers, to EMT personnel – are overcrowded and rent overburdened, that is, if they can even find a place to live," said Steven Kirk, President. Rural Neighborhoods regularly sees large numbers of Homestead-Florida City's immigrant community traveling from the mainland to the Keys each day to take part in that area's service jobs.
"To us, building livable places means building a home near the place one works," Kirk stated. "Sugarloaf Key offers working families a reasonable commute to Key West or Marathon. The projects now enter credit underwriting and permit approvals toward a target occupancy of late 2020.
Share