Immokalee and Surrounding Communities Receive Promise Zone Designation
Immokalee was recently awarded Promise Zone designation by USDA and the Obama Administration.  The Promise Zone program is highly competitive with only 22 communities in the nation receiving the designation.  It is awarded to high-poverty areas that have a strong plan for revitalization and improvement.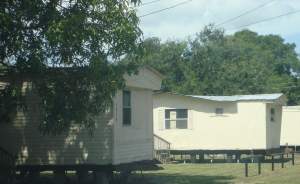 Immokalee (Collier County) partnered with Hendry and Glades County to apply for the 10-year program with the Southwest Florida Regional Planning Council serving as the lead entity.  Although the program does not include any funding directly, the Promise Zone designation gives communities priority for certain federal grants, a designated federal employee who will assist the communities in implementing their plans and seeking funding, and up to five AmeriaCorps VISTA members to work in the communities.
The Southwest Florida Promise Zone (SFPZ) was selected for its comprehensive plan which focuses on five areas:  creating jobs, increasing economic activity, improving educational opportunities, reducing crime, and improving community infrastructure.  It was also selected because of its strong public and private partnerships which USDA deemed critical for successful implementation of the plan.
To learn more about the Promise Zone program in Immokalee, contact Christie Betancourt at the Immokalee CRA (239-867-0025).
Click here for the Spanish version / Haga clic aquí para la versión española
Share