Wartburg College Students Visit Immokalee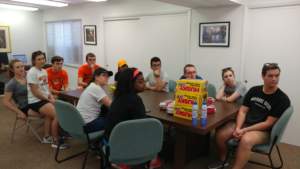 Recently, students from Wartburg College visited Immokalee for an alternative Spring Break during which they worked with local non-profit organizations. While in Immokalee, the Wartburg students worked two days at Rural Neighborhoods' newest property, Sanders Pines.
Acquired in late October, the property is now being rehabbed with renovations underway at 16 of the 74 units. The students worked with Rural Neighborhoods staff to remove old vegetation that will be replaced with new landscaping once interior and exterior renovations are complete. The property will also receive improvements to its playground area and a new laundry facility for residents' use. Thank you Wartburg College students for all your hard work!
Share