Generous Donations Aid Hurricane Irma Victims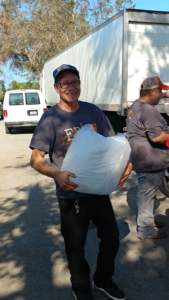 Natural disasters bring out the best in our communities. Bank partners boosted relief efforts with timely goods and capital after Hurricane Irma. CenterState Bank provided 8,000 bags of ice to residents in Eden Park-Esperanza Place in Immokalee and Everglades Village in Florida City as low-income residents awaited power restoration. Fifth Third, Bank United and TIAA/Everbank provided much needed capital grants to assist with the broad mix of needs that arise in the storm's aftermath.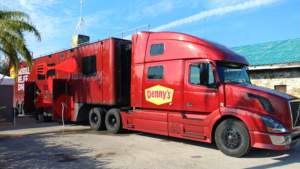 Everyone pitched in! Denny's® brought their Mobile Relief Diner to Immokalee and served more than 2,600 breakfasts during a two-day stay. Nonprofit partners like Farm Share donated hundreds of bag lunches to low income residents. Faith-based national organizations including World Vision and local churches served hot meals to residents at Eden Gardens and Main Street Village. Educational groups joined in, too. The University of Florida's Family Nutrition Program provided packaged food, hygiene and children's care products to storm victims.
The progression from relief to recovery brought new partners to local housing needs. The Community Foundation of Collier County recognized recovery is long-term. CFCC provided $135,000 in home repair monies to Rural Neighborhoods to help homeowners repair dwellings in impoverished areas. "The mix of partners, new and old, and their unmatched generosity brought together urban and rural communities," Steven Kirk commented. "I think we are stronger post-Hurricane Irma than before the disaster."
Share