Menonitas Fueron Socios Claves en la Recuperación de Immokalee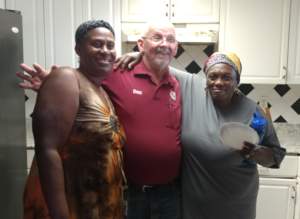 Los Servicios de Desastres Menonitas (MDS), en colaboración con Rural Neighborhoods y la Coalición de necesidades de Immokalee, completaron recientemente las reparaciones críticas de un hogar que sufrió daños en el techo y el interior causados por el huracán Irma. La casa no era habitable debido a los agujeros en el techo por donde pasaba el agua, dañando los muebles . Sin embargo, gracias a MDS, se reemplazó el techo, se repararon los paneles de yeso y finalmente el propietario pudo regresar a casa después de vivir con su hijo desde que comenzó la tormenta.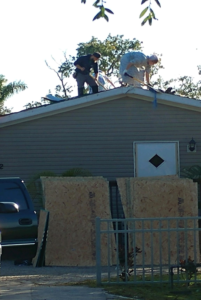 Su casa fue una de las 23 en la que el grupo voluntario, MDS, reconstruyó en Immokalee. El grupo llegó a principios de enero y completó su proyecto final la semana pasada antes de regresar a casa en el verano. The Collier Comes Together Fund a Community tuvo lugar en el Community Foundation of Collier County en asociación con United Way de Collier County, proporcionó fondos para el aliado de la coalicion, Rural Neighborhoods para cubrit los costos de los materiales.
MDS es solo uno de los muchos socios de la Coalición. La Coalición incluye una combinación de organizaciones locales y nacionales sin fines de lucro, grupos religiosos, personal del Condado de Collier y residentes interesados que ofrecen voluntariamente su tiempo y recursos para ayudar a las familias afectadas por la tormenta. Actualmente, la Coalición tiene alrededor de 300 casos abiertos en el área de Immokalee y está trabajando arduamente para encontrar recursos para ayudar a las familias.
Click here for the English version / Haga clic aquí para obtener la versión Inglés
Share