Leasing Information
Call Us 239-657-7900
Visit Us 3174 Esperanza Court, Immokalee, FL 34142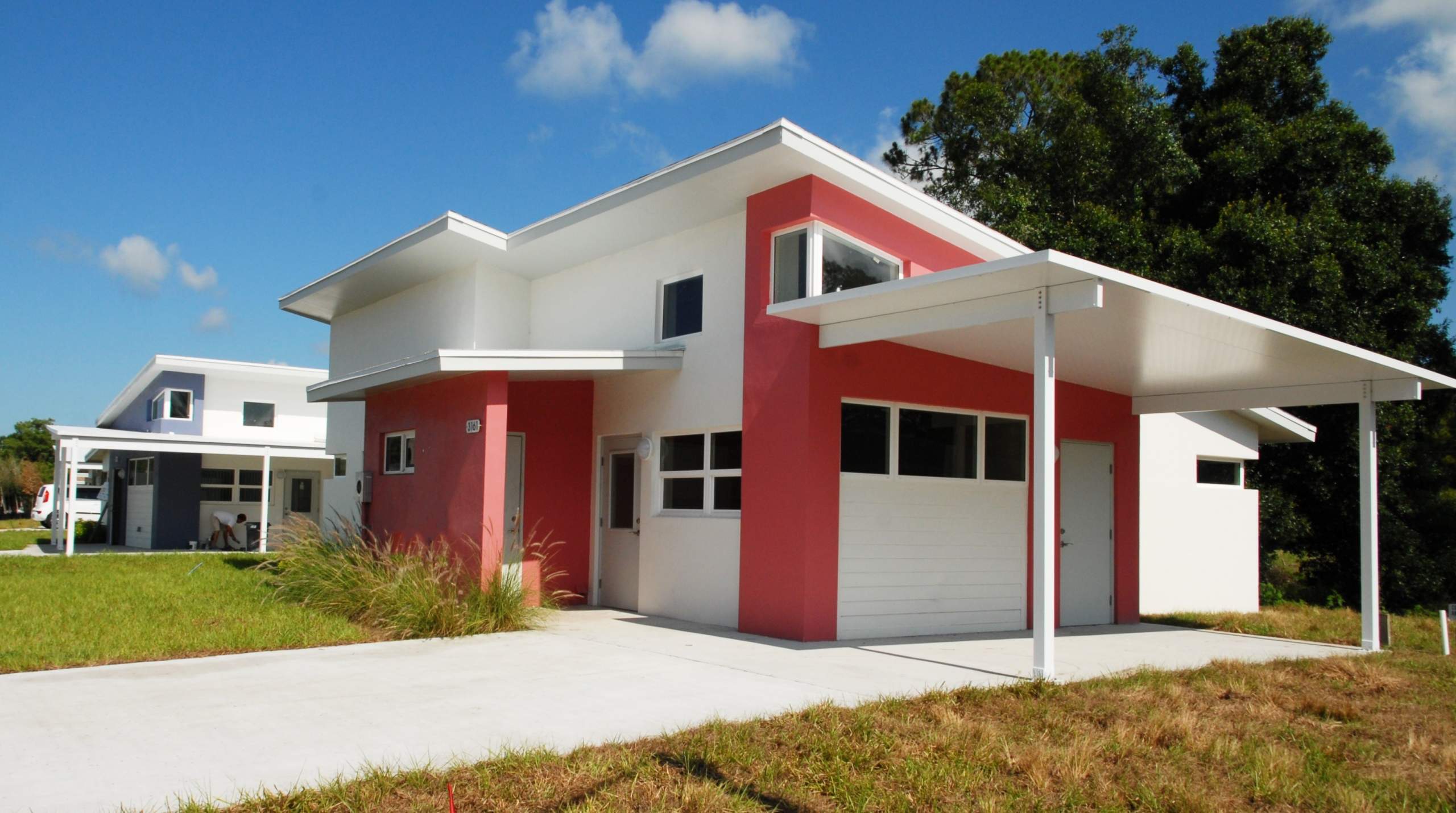 Overview of Neighborhood
Located in the Eden Park area of Immokalee, Hatchers Preserve offers 18 single-family rental units for low-income families. All units have 3 bedrooms, two bathrooms, and a laundry room with connections for washers and dryers. Leasing for the units is handled off–site at our Eden Gardens office.
Designed by LaBelle architect, Ted Hoffman, the homes draw significant attention in the community with their modern design. Yet the complex remains a quiet, quaint neighborhood with a tree-lined street. A small preserve sits at the rear of the property for native vegetation and wildlife. Immokalee's newest school, Eden Park Elementary, is located less than a half mile west of the property.
Features
Energy Star Appliances
Income Restricted
Community: Immokalee
Immokalee is a small rural community about 40 miles east of the affluent Naples and Marco Island communities. Known for the fresh fruits and vegetables it grows and supplies to the country, Immokalee has a year-round population of approximately 24,000 people with 81% being Latino. During season, the population exceeds 30,000 as migrant workers arrive to pick crops.
In the Eden Park neighborhood of Immokalee, 4 out of 10 residents live in dilapidated mobile homes. To overcome this and give families a better place to raise their children, Rural Neighborhoods is focusing its efforts in this area. The goal is to provide safe decent housing for families and stimulate investment and improvement in the community.